"La condena" forma parte de la Sección Oficial de la primera edición de LiMe Nites at Comfort Station. Little México Film Festival & Comfort Station presenta un programa de cortometrajes cuyo tema sea el Activismo. La proyeccón se realizó el 17 de Julio del 2016 en Comfort Station Logan Square en Chicago. Address: 2579 N Milwaukee Ave, Chicago.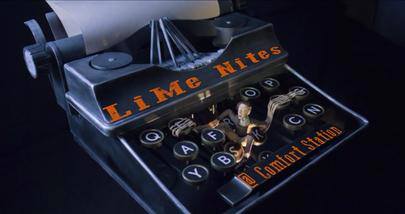 About the Little México Film Festival:The Little México Film Festival or LiMe Film Fest an itinerant & international festival of short films by independent filmmakers, was founded in 2010 in the Little Village Chicago Il. to provide a constructive platform for filmmakers of any skill level and provide an opportunity to explore issues that affect communities through dialogue.

LiMe Film Fest seeks to expose cinematic talent of all ages and levels and welcomes all media/audiovisual individuals and arts organizations to participate. All selections will be screened during LiMe Film Fest, October 2016 at OPEN Center for the Arts.

As an annual theme festival this 2016, LiMe's theme is focused on the topic of "Censorship & Free Speech." exploring what this topic means for each one of the participants in this short film contest. During the festival in October, we will be hosting a discussion panel to explore the theme along with the students' short films as well as a Q/A session with the students to talk about their films and process.

LA CONDENA TRAILER
Durante el 2014 se produjeron de media 189 desahucios diarios en España. 2 desahucios cada 15 min. Este desahucio se ejecuto a las 17h.