"Piel suave, ojos violentos" es Semi-Finalista en MCNY 7th Annual Short Film Festival, que se llevará a cabo en Bronx y West Street de New York el 15 y 16 de Septiembre de 2016.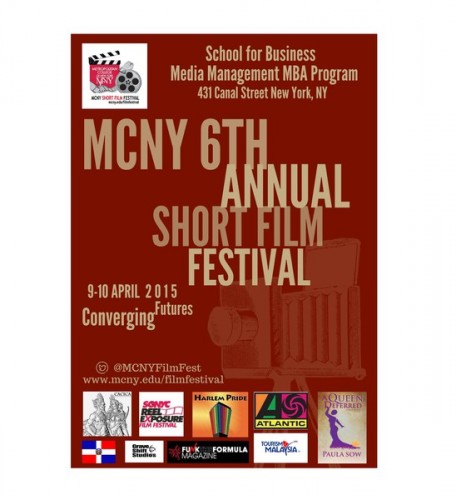 This year's theme for our Film Festival is "New Beginnings" and should address new beginnings: as new filmmakers, new MBAs and as we move into our two new locations at 60 West Street, New York, NY and 463 East 149th Street, Bronx, NY. Outside of a time limit of 15 minutes, we are looking for creative quality short films that are consistent with and/or celebrate the theme of the festival. FILMS MUST REFLECT THE THEME OF THE FESTIVAL TO BE CONSIDERED. Keep in mind this is a school run event so excessive profanity, nudity, hate or violence inducing content will definitely not be selected to be screened.


Founded in 1964 by educational pioneer Audrey Cohen, Metropolitan College of New York has been dedicated to helping students achieve their academic dreams for 50 years. The only one of its kind in the country, the one-year ACBSP accredited Master of Business Administration in Media Management at MCNY is a unique Purpose Centered Education program geared towards achievement-oriented, media professionals. The curriculum balances traditional MBA competencies with those particular to the media industry.

PIEL SUAVE, OJOS VIOLENTOS TRAILER
Alma aguanta los abusos de Duna por la extraña atracción que siente hacia ella, hasta que una noche Alma sale de su silencio y se propone demostrar que es capaz de hacer el mismo daño.