El cortometraje "Piel suave, ojos violentos" forman parte de la Sección Oficial del Festival Backup_festival (Alemania), festival que se realiza del 17 al 21 de mayo del 2017.


Backup is organized by students of the Bauhaus University Weimar in collaboration with the FILM e.V. Jena and provides the opportunity to present short films by students and graduates of Media, Design and Art universities from all over the world. On the five varied festival days about 2200 visitors enjoyed the relaxed atmosphere in the rooms of the Lichthaus Cinema in the Weimar E-Werk, in the Gaswerk, the Eckermann book store, at Radio LOTTE Weimar, in the Other Music Acadamy (OMA) and in several students' flat-sharing communities. Beyond, more than 100 film makers and professional visitors from different countries of the world like France, Bangladesh, USA, Mexico, Great Britain and Russia could be welcomed.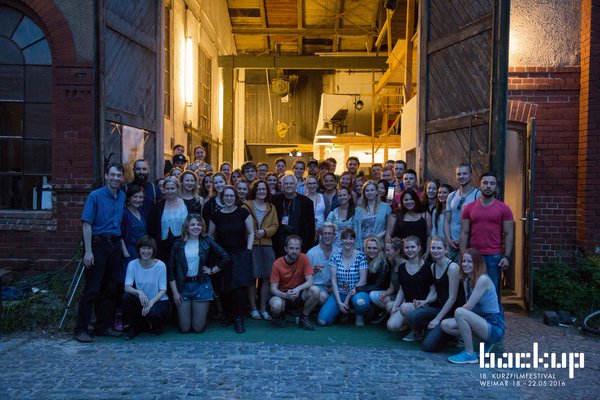 The festival administration formed by Juliane Fuchs and Anne Körnig summed up this year's festival in a positive way: "Also in this year we experienced a great, diverse festival and can be proud of the past couple of days."
In the year 2016 the festival got more than 2500 submissions from 104 nations, including films from Democratic Republic of the Congo, France, Iran, Macedonia and the Philippines.
PIEL SUAVE, OJOS VIOLENTOS
TRAILER
Alma aguanta los abusos de Duna por la extraña atracción que siente hacia ella, hasta que una noche Alma sale de su silencio y se propone demostrar que es capaz de hacer el mismo daño.