"Ciudadanos" forma parte de la Sección Oficial de Brussels Independent Film Festival, proyectandose el 13 de Febrero del 2018 a las 19:00 en Cinema Galeries Studio. Más de 2.000 cortometrajes inscritos de 23 paises. El festival incluye estrenos mundiales, europeos y estrenos belgas.


In 2018, the international film community will see the return of the Brussels Independent Film Festival, an annual, weeklong event that highlighted independent and experimental cinematic talent for almost four decades.
The Centre Multimedia in Brussels founded the Brussels Independent Film International Festival (Festival International du Film Indépendant de Bruxelles) in 1974, to focus explicitly on super-8 films and other technically experimental cinematic styles. Although the festival was originally devoted to more highly experimental pieces, it expanded to include many different types of independent offerings.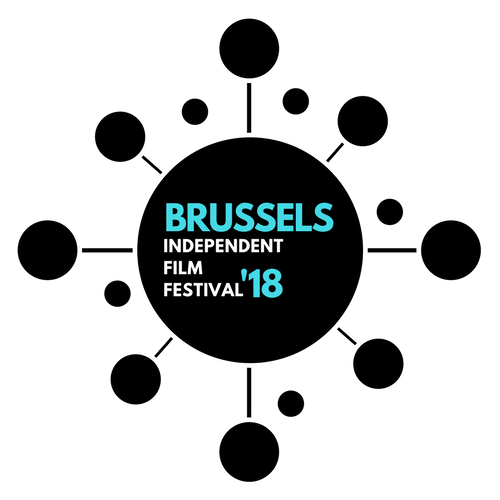 During its original thirty-eight year run, the festival shone a much needed a spotlight on different, small national cinemas (for example, Lebanon in 2012 and Egypt in 2009). Ir ran a special competition for films by and for the deaf (from 1991 until 2012) as well and hosted national and international award competitions each year. It also created a program for young adults interested in making movies.
The festival has hosted many noteworthy filmmakers: Pedro Almodóvar (All About my Mother, Talk to Her), François Ozon (Swimming Pool, 8 Women), and Nanni Moretti (The Caiman). Unfortunately, in its original incarnation, the festival came to an end in 2012.
UNIQUE LOCATIONS
Next to the main screenings at the Cinema Galeries we'll screen a selection of films in the most unique venue Brussels has to offer, the Atomium.
The Atomium is a building in Brussels originally constructed for the 1958 Brussels World's Fair. Designed by the engineer André Waterkeyn and architects André and Jean Polak, it stands 102 m (335 ft) tall. Its nine 18 m (60 ft) diameter stainless steel clad spheres are connected so that the whole forms the shape of a unit cell of an iron crystal magnified 165 billion times. It is now a museum and one of the locations of our festival.
Inspired by that original movement, the revived Brussels Independent Film Festival will continue to emphasize lesser known, vanguard cinematic works and further its tradition of galvanizing budding talent. As in its earlier years, the 2018 festival will showcase films from a small, national cinema in order to examine the chosen culture's filmic trends in more detail.
This year's festival will highlight Portuguese productions—a growing force in European art cinema. Recent films—such as the popular Blood of my Blood (2011) and the Berlin Golden Bear nominee Tabu (2012)—show the country's recent successes as an important independent producer. The festival will showcase the nation's cinema, its diverse cultures, and its many rising stars of filmmaking.
CIUDADANOS
TRAILER
La falta de trabajo lleva a los ciudadanos a una situación de emergencia, enfrentándoles unos contra otros, obligándoles a despertar su propio egoísmo para conseguir su supervivencia. Ante la violencia y la injusticia ciudadanos como Noe sufren la ausencia de leyes efectivas.