It is an honor to receive the 3rd Best Foreign Fiction Film Award for "Where you can't reach" at the 10th International Youth Film Festival Light to the World in Yaroslavl Region, Russia.


Last edition was held in the Vympel recreation center in Rybinsk. The guests of the festival were representatives from Bosnia and Herzegovina, Belarus, all over the Russian Federation. The best creative teams from Rybinsk presented their achievements to the public. The opening speech was made by the head of the education department of Rybinsk city district Rimma Alexandrovna Bryadovaya and the head of the culture department of Rybinsk city district Marina Konstantinovna Voronina as well as the dean of Rybinsk city district Archpriest Dionisy Rostopchin.



The organizers of the 10th Festival MOUDO dyuc "Yaroslavich" (Yaroslavl); Orthodox Information Agency "Russkaya Letopis" (Yaroslavl, Russia), OOO "Producer Tsentr kinodvor (Yaroslavl); "Sunny" Center (Rybinsk); Orthodox modern art gallery and painting "Under the Blessed Cover of" (Uglich).
The festival is carried out with the support of the Department of Education and Culture of the city of Yaroslavl, the administration of Yaroslavl region, the state, commercial and public structures as well as the mass media.
The aim of the festival is to promote spiritual, moral, patriotic, artistic and aesthetic education of modern youth.
The Selection Committee makes a preliminary selection, as a result of which the films of high technical and artistic level, corresponding to the goals and objectives of the Festival, go to the final.
The Festival will take place in Yaroslavl, Rybinsk and Uglich. Competitive films will be screened in other cities of Yaroslavl region.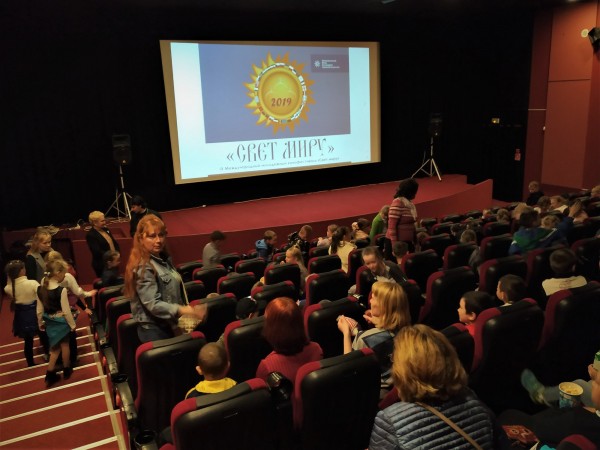 WHERE YOU CANNOT ARRIVE>/strong>
A Turkana Films production.
Director: Marc Nadal.
Executive Producer: Félix Cárdenas.
Starring Assumpta Serna, Aida Oset, Silvia Puyol and Carlos Reyes.
Screenplay: José Cano and Marc Nadal.
Director of photography: José Luis López.
Music: Carles Cases.
Make-up: Tere Afán.
Post-production Antaviana Films.
Pictures drawn by Carmen Capel Romera.