Last night we attended the eleventh Festa d'Estiu, organized by L'Acadèmia del Cinema Català , with more than 400 guests at the Gardens of the Audiovisual Park of Catalonia. Terrassa has been chosen to claim Catalan film heritage, as one of the most important film sets in southern Europe.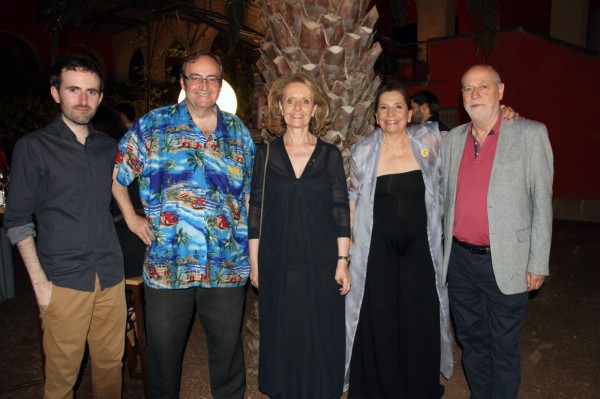 Yesterday, we met again with Assumpta Serna (actress), Félix Cardenas (production), José Cano (screenwriter) and José Luis López (photography). In addition to Jorge S. Bonet and Maria Luisa Pujol of the Josep M. Queraltó Collection Cinema Classroom Foundation, Agustí Argelich and the Antaviana Films team.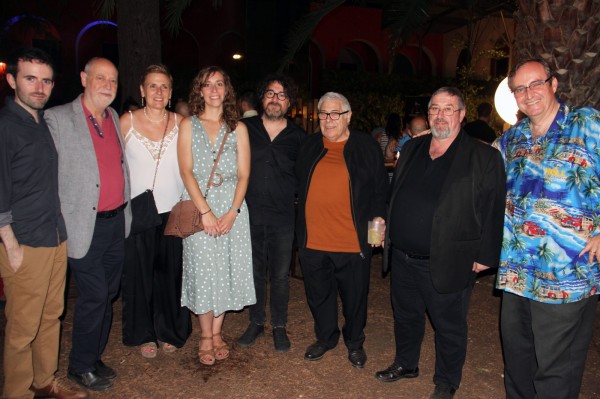 The celebration comes after the appointment on Wednesday of the new Members of Honor of the Academy, actresses Carme Elias and Assumpta Serna, the filmmaker Jordi Cadena, the director, actor and cultural manager Hermann Bonnín, the editor of 'Campanadas at midnight', Elena Jaumandreu, and the exhibitor Pere Sallent.

The Audiovisual Park of Catalonia, former Hospital of the Thorax, is an industrial production complex that has hosted numerous filming of Catalan films such as 'REC 2′, 'REC 4′, 'Fragile', 'El mar' or 'Los Inocentes' and International co-productions such as 'Mama', 'The Machinist' or 'Grand Piano'. The Academy contributes to amplify Terrassa's unique commitment to film heritage, said the institution, which has made it the only one in Spain and one of the thirteen worldwide with the distinction of the UNESCO Creative Cities Network that In 2017, he incorporated the Catalan city into the cinematographic section.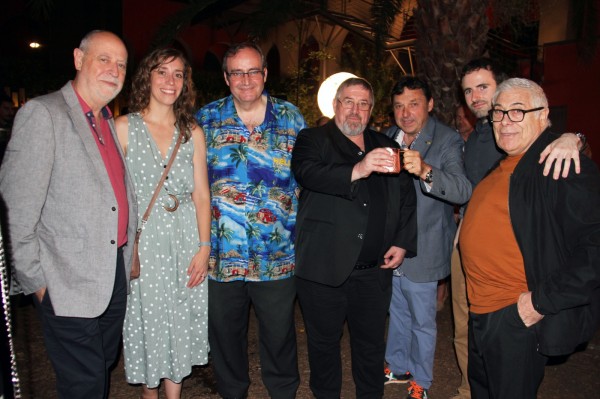 In addition to Carlos Marques-Marcet, Neus Ballús or Laura Jou, Marc Recha, Oriol Paulo, Alba Sotorra, Gerard Quinto, Sílvia Quer, Sara Gutiérrez Galve, Lluís Maria Güell, Irene Moray, Marta Lallana and Belén Funes have come close. Actors and actresses such as Aina Clotet, María Rodríguez Soto, David Verdaguer, Assumpta Serna, Cesca Piñón, Biel Rosell, Max Grosse, Maria Molins, Mireia Ros, Mireia Oriol, Vicky Luengo, Ricard Balada and Cristina Brondo. Also producers such as Edmon Roch, María Zamora, José Amorós, Marta Esteban, Carles Brugueras, Ferran Cera, Ventura Durall, Sandra Tapia, David Ciurana, Marta Esteban, Marta Figueras, Miriam Porté or Salvador Sunyer, as well as musician Joan Dausà.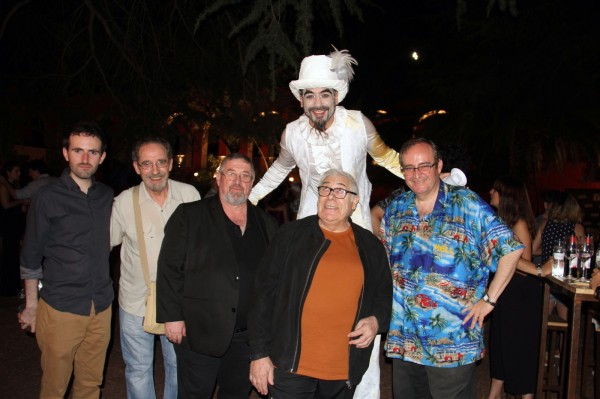 As institutional representatives, the Minister of Culture, Mariàngela Villalonga, the mayor of Terrassa, Jordi Ballart, the director of the Catalan Institute of Cultural Enterprises, Miquel Curanta, the general director of Cultural Cooperation, Àngels Ponsa, participated in the summer meeting of Catalan cinema , the delegate of the Government of the Generalitat in Barcelona, Juli Fernández or the vice president of the CCMA, Núria Llorach. The Local Communication Network and the Academy networks have broadcast the party with a special program conducted by Elisenda Pineda, with the collaboration of Xavier Canalias.