"La perdida del cuerpo" ha sido seleccionada para competir al Mejor Mediometraje de FRICINE 2021 - 9th International Festival de Cine Socioambiental, que se realizó en Nova Friburgo, Río de Janeiro (Brasil). La proyección se llevó a cabo el 17 de marzo del 2021 a las 14h.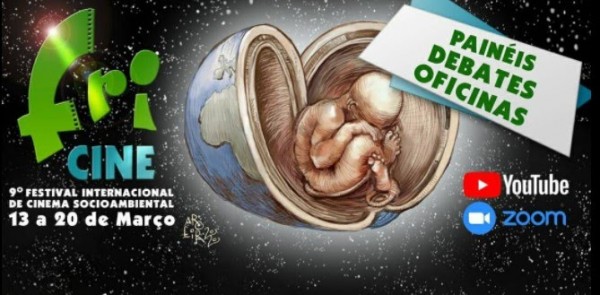 The International SocioEnvironmental Film Festival of Nova Friburgo, FRICINE SOCIOAMBIENTAL, was founded in 2006, inicially called Muri Cine Video Ambiental, with the purpose of promoting films, capable of stimulating the public´s perception of environmental questions, and stressing the urgency of preserving nature and the ecological, cultural and touristic values of the Atlantic Rain Forest in the region of Nova Friburgo.

Program

The Festival will include competitive screenings, special programs, and parallel activities.

There will be three different film and video competion sections in the festival:
International (open to filmmakers and works from the whole world, including Brazil);
Regional (only to residents in the Atlantic Rain Forest Mountain Area of the State of Rio de Janeiro);
Socioenvironmental Science (only to scientific films/videos produced in Brazil with public funds).

Awards
Best film (official jury): Alcantarea Imperialis Trophy;
Best feature film: Alcantarea Imperialis Trophy;
Best Medium length film: Alcantarea Imperialis Trophy;
Best short film: Alcantarea Imperialis Trophy;
Best film (popular jury): Alcantarea Imperialis Trophy.

Other prizes such as cash, audiovisual services and honourable mentions from national and/or international organizations will be awarded, as long as previously approved by the Festival organizers. The institutions that offer such prizes, will be responsible for their choice and distribution.

LA PÉRDIDA DEL CUERPO, largometraje documental sobre la esclerosis múltiple.
Realizado con el apoyo de la compañía BIOCAD.
Director: Marc Nadal.
Duración: 90 min.
País: Rusia.
Género: Documental.