Francisco Ibañez received the VIII Ricarte Award. During the gala we screened the video tribute that I had the honor of making on the trajectory of Francisco Ibañez, together with the Fundació Aula de Cinema Col·lecció Josep M. Queraltó and < strong>Antaviana Films.

A video about the illustrator's magnificent career with interviews with Santiago Segura, Carlos Areces, Lucía Etxebarria and Miquel Pellicer .


In the video, with executive production of
María Luisa Pujol
and
Jordi S. Bonet
, we review part of the Ibañez life and work, in addition to the interviews mentioned, which do not would have been possible without the collaboration of the
Academia de las Artes y las Ciencias Cinematográficas de España
and the
Reial Cercle Artístic de Barcelona
. All this with a final Post-Production finish by the
Antaviana Films
team that left an impeccable result.
On June 18, 2019 in Barcelona, in a ceremony designed, directed and presented by
Marta González Peláez
, the
Publicitat Business Association
(Gremi since 1926) recognized with the VIII José María Ricarte National Creativity Award the trajectory of the illustrator,
Francisco Ibáñez
, creator of endearing characters like Mortaledo and Filemón.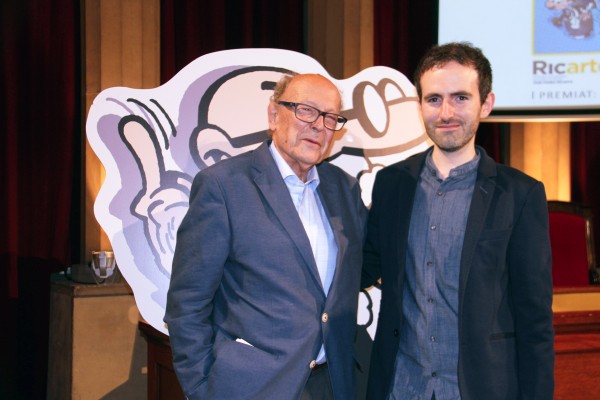 The insatiable creative mind of Francisco Ibáñez has created such well-known characters as Mortadelo and Filemón, Professor Bacterio, Rompetechos, Pepe Gotera and Otilio, Señorita Ofelia or the Sacarino Buttons. According to himself, he commented during the award ceremony "it takes less time to draw a character than to make a sandwich". His comics have been and continue to be daily reading for children and adults. Its potential knows no limits and is still working with pencil and paper. "If you invent a computer that does what I do every day, I will be the first to queue to buy it," he said yesterday.
During the event, directed and presented by Marta González, a member of the Board of Directors of the Advertising Business Association, Francisco Ibáñez highlighted the importance it has always been for him to work with enthusiasm "Thanks to recognitions of this type I am still motivated to continue creating cartoons "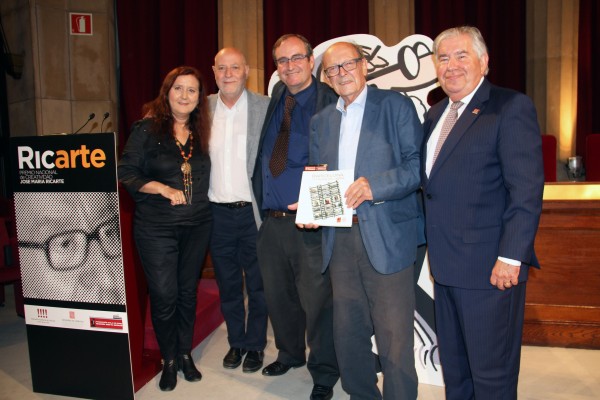 José Angel Abancens
, president of the Publicitat Business Association, a sector that moves more than 1,000 million euros a year in Catalonia, explained that "the José María Ricarte National Creativity Award is a song to the hope based on humanity, and an example for our entire sector that is constantly reinventing itself "
The jury of the VIII National Prize of Creativity Ricarte chaired by Jose Angel Abancens, has been formed by Joaquín Lorente, Josep Maria Ferrara, Toni Segarra, Fernando Martorell, Agustín Elbaile, Sergio Rodríguez, Juan Carlos Falantes, and José Maria Ricarte, son.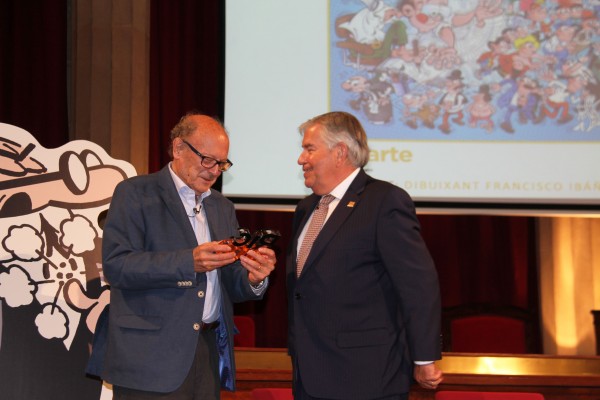 The Publicitat Business Association understands that Creativity is one of the most transcendental ingredients. That is why he created the José María Ricarte National Creativity Prize as a tribute to the screenwriter, advertising creative and first Creative Professor of Spain, José María Ricarte Bescós. The objective is the recognition of the people, companies and entities that, from any area of creativity, have transcended their role in history and have transformed the way people think and live.
In previous editions Umberto Eco, Steve Jobs, Apple, Ikea, Le Cirque du Soleil, Tim Berners ‐ Lee, David Abbott, Camper, the Higher School of Cinema and Audiovisual of Catalonia, Ferrán Adrià and Jordi Évole, Professor Joaquín Barraquer were distinguished , La Fura dels Baus, Isabel Coixet y Cáritas, TOUS and M. Hble. Paschal Maragall.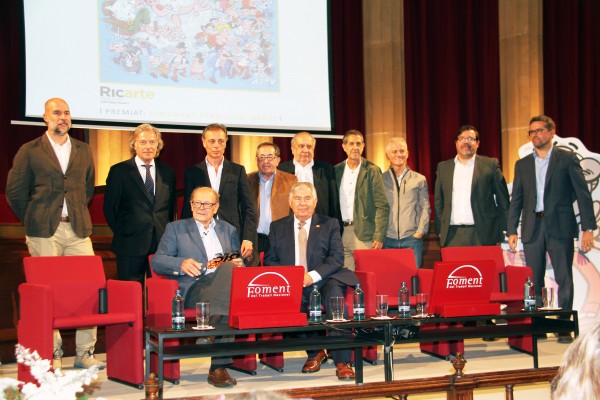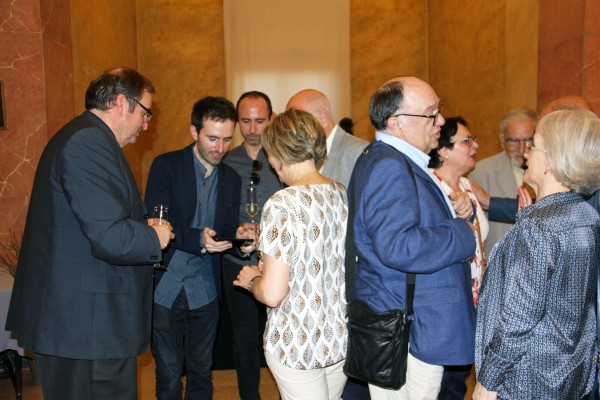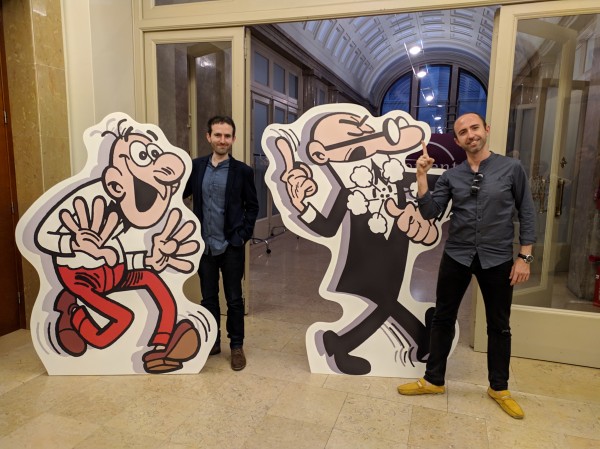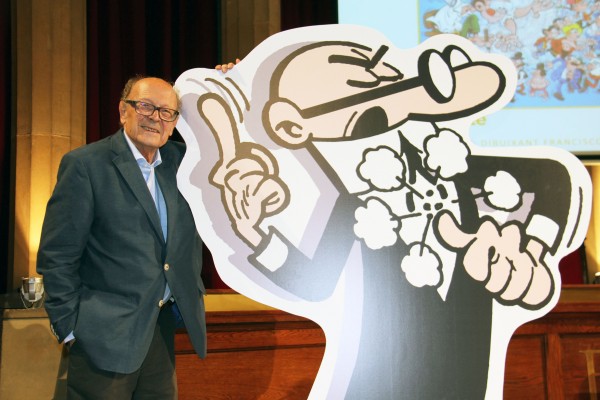 *Photographs: María Luisa Pujol Canals.