Aida Oset has won the Best Actress Award for her role in "Where you can't reach" at the Hendaia Film Festival, which took place from 17 to 23 October 2019.


HFF is the first Short Film Festival of Hendaia (France) and that , Since its creation in 2013 by the Begiradak association, it focuses on the dissemination of films that have the different minorities (both languages and cultural and social expressions) as a central theme.


The films can participate in 2 parallel competitions judged by a select group of professionals in the sector:
An official international section.
An official Aquitaine/Euskadi section.

In addition, feature films, short films or documentaries dealing with this subject will be shown outside the competition in the framework of previews or special sessions.

The HFF is the first short film festival in Hendaye. Since its creation in 2013, on the initiative of the Begiradak association, this Festival focuses on the distribution of films that value differences (both linguistic and cultural and social):


The works presented can participate and be judged by a jury of recognized professionals in the sector.
In addition, feature films, short films and documentaries out of competition will be presented in the context of a focus, a tribute, a preview or exceptional sessions.



The jury, made up of professionals, will award the international prize for the best international short film and the best short film Aquitaine-Euskadi.
The audience will award the Audience Award.
The festival awards include an optical glass trophy and local products.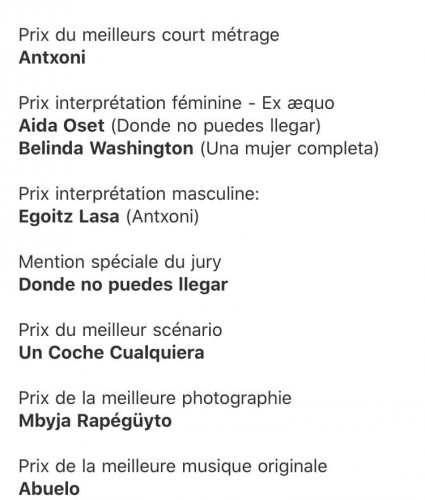 WHERE YOU CANNOT ARRIVE>/strong>
A Turkana Films production.
Director: Marc Nadal.
Starring Assumpta Serna, Aida Oset, Silvia Puyol and Carlos Reyes.
Executive Producer: Félix Cárdenas.
Screenplay: José Cano and Marc Nadal.
Director of photography: José Luis López.
Music: Carles Cases.
Make-up: Tere Afán.
Post-production Antaviana Films.
Pictures drawn by Carmen Capel Romera.