The lack of jobs leads citizens into an emergency situation that pits them against each other. In the face of violence and injustice citizens like Noe suffer from the absence of effective laws.

"Citizens" a short film by Marc Nadal.
Cast: Núria Molina, Àlex Casanovas, Maria Molins, Manel Barceló, Marc Aguilar Sebastián and Sandra Olivé.
Sound: Sandra Barrachina.
2017. Drama.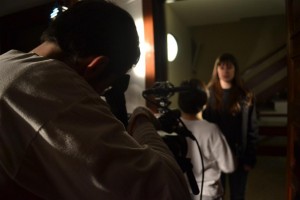 Making of "Citizens" short film. Photographs by Sandra Barrachina.

► Click to see the photographs